Fully Customized Local Hearing Care for Guilford, IN
Likely named after Guildford, England, Guilford, IN was laid out in 1850 in order to take advantage of the railroad line that created a greater opportunity for farmers in the area to ship their produce and livestock.
Guilford came together in 1961 in order to save one of the few remaining covered bridges in the region which was scheduled to be replaced and relocated it to a new location east of town where it is preserved and maintained as the main attraction of the Guilford Covered Bridge Park.
It's easy to come together and interact with your neighbors in our small town which is a great place to raise a family or enjoy retirement.
Many people who finally go to get help for their hearing challenges are surprised by a "bundled" treatment plan that has them paying for "extras" they don't need or ask for. We don't catch you by surprise at Flex Audiology, we just deliver the personalized, premium hearing care that meets your specific needs.
Hearing tests, hearing aids, tinnitus management, balance testing, cochlear implants, and pediatric audiology customized to meet your specific needs, along with services like earwax removal, hearing aid repair, and help checking your insurance coverage have been the focus of the advance hearing care we've provided we've provided individuals in Guilford since 2018.
We've earned the trust of patients in Guilford, IN patients and nearby communities, like Hidden Valley by providing the professional hearing care they need without asking them to pay for more. Give Flex Audiology a call or come by our clinic in Lawrenceburg, IN to get started on your "streamlined" journey to better hearing.
Extremely professional and very thorough.
"Dr. Person took the needed time to explain all of the exam, options, costs, next steps, etc. Accessible and willing to work with me. Would highly recommend!
401 W. Eads Parkway
Suite 410
Lawrenceburg, IN 47025
Mon – Fri: 8:00am – 4:30pm
Before or after regular business hours by appointment only
Different Ways We Can Help
When Was Your Last Hearing Assessment?
Our typical health maintenance priorities tend to include regular dental checkups, eye tests, and an annual physical, but few of us commit to regular hearing tests. However, since hearing loss is the third most common health condition addressed by doctors, impacting 1 in 8 individuals, maybe it's time to take hearing more seriously.
By identifying hearing loss in its early stages, we're able to take smart, preventive measures to maximize your long-term hearing health. A hearing evaluation is quick, easy, non-invasive, and you get the results as soon as you finish testing rather than waiting on lab results, allowing our audiologists to identify the type and severity of your hearing loss, program your hearing aids to address your specific needs and evaluate the success of treatment.
Hearing Aid Technology Tailored to Fit Your Needs
Just like your smartphone, the digital technology used in today's hearing aids is far superior to the analogue technology used in those bulky, frustrating devices your parents or grandparents wore. In addition to being smaller, lighter, and more discrete, advanced technology hearing aids feature powerful processing capable of enhancing sound clarity while decreasing background noise as well as rechargeable batteries and much more.
To provide a solution rather than making things worse, your hearing device must address your unique type and severity of hearing loss while taking into account your personal needs. A swelling market for over-the-counter devices adds to the confusion associated with finding the right hearing aid.
Your best hope for finding the right device in a sea of manufacturers, styles, and levels of technology is to partner with an experienced team of hearing aids specialists able to provide you with a personalized solution.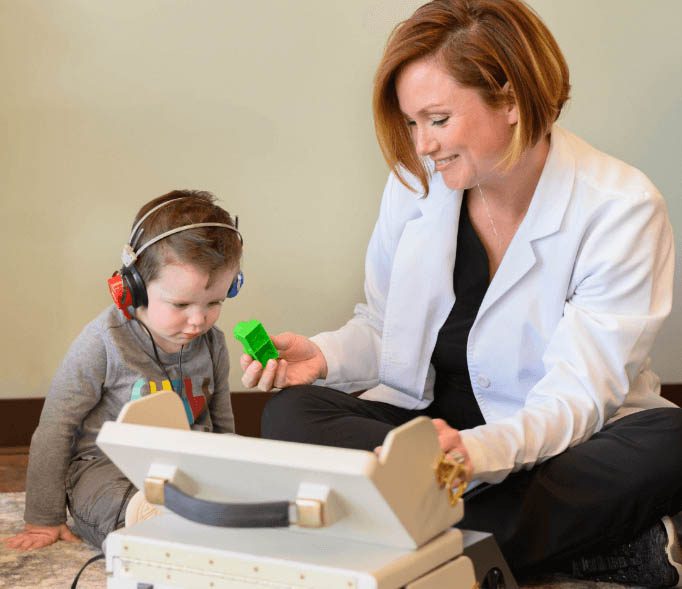 Maintain Healthy Ears with Professional Earwax Removal
Even though earwax can be a hassle to deal with at times, it plays an important role in providing moisture, removing dirt, debris, bacteria, fungus, or foreign objects from your ear canal, and warding off infections to keep your ears healthy.
Keeping your ears healthy involves a balanced approach to dealing with earwax. Too little earwax may lead to itching, irritation, and infection, while too much can cause stuffiness, muffled hearing, earaches, or a hearing aid malfunction.
Rather than risk damage to your ear canal and eardrum or impacting the wax, making things worse, the safest, most effective way to deal with earwax is to allow a professional with access to specialized equipment, techniques, and expertise to remove it for you.
With so many myths and misconceptions around treatment of hearing
loss, it can be very confusing to make the right decision.
That's why Dr. Person is available to help.
Simply complete this form and you will receive a callback between her
appointments for a friendly and no-obligation conversation to answer any
questions that you may have and she will offer her advice.
Remember, there's no such thing as a silly question when it comes to your
healthcare!
Don't want to wait? Call us at: (812) 532-3011
"*" indicates required fields