Don't Toss Your Prescription Hearing Aids, Bring Them To Us For Repair
When your electronic devices aren't functioning properly, your frustration leads you to toss them into the junk drawer with your other malfunctioning gadgets. The same frustration can come from prescription hearing aids that aren't working right or stopped working.
Before you toss your hearing aids into the junk drawer, bring them to the Flex Audiology experts for repair.
Prescription Hearing aids are pretty high-tech, so when something goes wrong with them, only an expert can provide the right solution. Besides protecting your investment, proper TLC, maintenance, and repair allow you to continue to reap the benefits of your hearing aids.
Digging earwax out of your ears with a cotton swab or applying OTC earwax remedies rather than consulting a hearing care professional can upset the delicate balance necessary to keep your ears healthy. Flex Audiology provides safer earwax removal and ear cleaning for patients who produce excessive earwax.
Got appointment in an reasonable amount of time.
"I had a tube replaced they charged a reasonable amount and did a fine job. I'll be going back to them for more maintenance.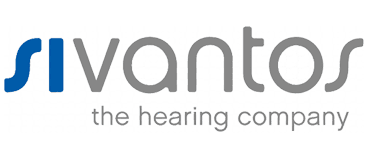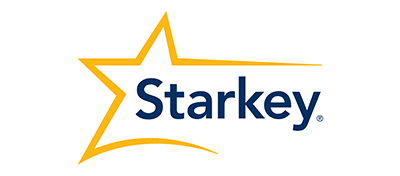 Three Common Hearing Aid Problems
When malfunctioning hearing aids come into our office to be repaired by our hearing aid
technicians, the cause of the problem typically falls into one of three categories:
1. Earwax Accumulation.
Between 20% and 30% of hearing aid breakdowns are the result of earwax accumulation in the internal tubing and/or the delicate electronic components inside. Consequently, most major manufacturers provide wax filters and cleaning tools along with their hearing aids.
2. Corrosion from Moisture.
Moisture is the enemy of all delicate electronic components because moisture leads to corrosion, and corrosion leads to reduced battery life, shorts and circuit failures, decreased performance, and/or a complete shutdown.
3. Physical Damage or Defects.
It is not uncommon for hearing aids to get dropped and stepped on, which damages the case and internal circuitry. Damaged or defective microphones, receivers, tubes, tips, and earmolds are also issues that decrease hearing aid performance if left unaddressed.
Hearing Aid Care And Maintenance
Because they are delicate medical devices sitting in a part of your body, hearing aids require daily cleaning to combat the buildup of debris, earwax, and moisture. Using the brush and wax pick that come with your hearing aids for daily cleaning can head off most problems.
Wax Guards
Hearing aids may clog with wax, so your audiologist will show you how to change the wax guards or wax traps that come with your hearing aids.
Scheduled Maintenance
Just like regular oil changes and scheduled maintenance are critical to the performance of your car, so is following the recommended scheduled maintenance provided by your hearing aid provider. Included in scheduled maintenance are deep cleaning and special vacuuming of the hearing aid mic ports.
Electroacoustic Analysis
This is an annual performance test used by our hearing aid technicians to evaluate how well all of your hearing aid features are working as well as the viability of internal components in order to ensure optimal performance.
Batteries
When not using your hearing aid, remember to open the battery door to preserve the life of the battery. Be sure to use the right size and type of battery as well as follow the replacement and care instructions provided with your device.
Rechargeable hearing aids allow patients to recharge them nightly rather than replacing batteries every 5-8 days. Lithium hearing aid batteries need to be replaced every 4-5 years.
Whether you are concerned that your hearing aids are malfunctioning or stopped working altogether, our specialists have the equipment and expertise to diagnose the problem and then provide repair, cleaning, and/or adjustment solutions.
Our hearing aid technicians conduct a range of maintenance and conventional repair services, but if your device has become more heavily damaged, we also have access to most major hearing aid manufacturers in order to send it in for repairs.
Keep in mind that we use Federal Express or DHL to send your hearing aids to the manufacturer for repair, and they are usually returned to us using expedited shipping, so these repairs have an added cost.
Pricing Guidelines For Hearing Aid Repairs
Because transparency is among our best practices, here are some pricing guidelines for hearing aid repairs:
In-warranty repairs for established patients and new patients - $25
Out-of-warranty repairs for hearing aids less than 5 years old (including 1-year extended warranty) - $150-$300
Out-of-warranty repairs for hearing aids greater than 5 years old (including 6-month extended warranty) - $350-$500
Hearing Aid Basic Receiver Replacement - $150
Hearing Aid Power Receiver Replacement - $250
Loaner Hearing Aids While You Wait
In addition to providing expert repairs, Flex Audiology provides you with a loaner set of hearing aids while your devices are in the shop.
They won't fit exactly like your custom-formed devices, but we stock a wide range of hearing instruments, from canal aids to behind-the-ear devices, which will work in a pinch.
Keep Your Hearing Aids In Proper Working Order
In addition to being a significant financial investment, your hearing aids are your ticket to a more rewarding and independent lifestyle as long as they perform as designed.

However, if you or a loved one is struggling with malfunctioning hearing aids, or if they just need some maintenance or TLC, contact our hearing aid repair specialists by scheduling a hearing aid repair appointment.
Hi everyone and welcome to an episode of the Flex Audiology Show. I'm Dr. Erica Person, coming to you today from our Harrison location. Today, we will talk about whether hearing loss is reversible and possible treatment options, as well as showcase a local restaurant...