Prescription Hearing Aid Technology
Advanced Prescription Hearing Aid Technology Delivers Enormous Benefits
Many people cling to the outdated stigma of prescription hearing aids based on the ugly, bulky, and heavy devices of the past, but today's hearing aid technology is worlds away from what it was. Just like the innovations included in your smartphone, hearing technology has rapidly progressed over the past decade.
Because there are so many types of hearing aids that vary in cost, design, and features, our hearing aid specialists are eager to help you find the device that best suits your needs, including:
Power requirements to meet the severity of your hearing loss
Manual dexterity and visual capabilities
Cosmetic concerns and wearing discretion
Anatomical/medical considerations
We offer you a choice from a wide range of technologies from brand-name manufacturers like Resound, Starkey, Unitron, Widex, Phonak, Signia, and Oticon. Micro-digital and material technology make it possible for today's hearing aids to come in a variety of different sizes and colors to meet lifestyle and personal preferences. Our hearing aid specialists can help you choose the style and options you want.
Very satisfied
"with hearing aids and knowledge/ professionalism of their service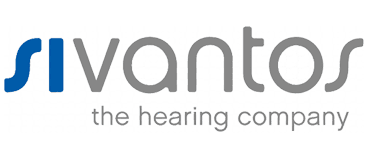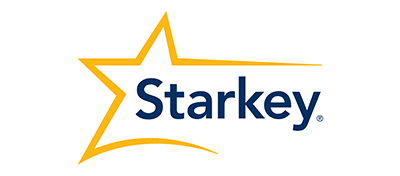 WOW, What a difference a set of hearing aids from Flex Audio in Lawrenceburg made! It was as if someone opened a door to the world and turned the volume up from 3 to 10. No echo or feedback, either.
The moment you walk into Flex Audio, you will sense professionalism throughout. You'll be at ease when greeted by Ashley, the warm and friendly receptionist/scheduler. No pressure here, ladies and gentlemen!
I can't say enough good things about the audiologist and owner Doctor Erica Person. Her 20 years experience shines through immediately when she makes you relaxed and comfortable during conversation about YOUR background, in order to achieve your exact hearing needs. The testing process is not lengthy or painful, and then she fits you with what you need. No hoopla, no up-sell. This corn-fed gal from the Illinois heartland knows how to do business! Believe me, being an Optician and dealing with people for 40 years, I know the difference. She and her staff are terrific and that's all I have to say. Except…Thank you Dr Person and Ashley, so very much !
PS By the way, I was the recipient of these free hearing aids which were offered in this year's most generous "Flex Audio–Write an essay for a person most needy of hearing aids" contest.My daughter wrote the winning essay naming ME as the needy person. I will be forever grateful to all involved.
Prescription Hearing Aid Styles
Behind-the-Ear (BTE)
BTE hearing aids look like older analog hearing aids, but don't let that fool you. These digital units come with a much lighter and more streamlined case behind your ear. Enhanced by custom-formed earmolds for a more comfortable fit and open-canal earpieces that eliminate the "plugged up" feeling some users experience, the technology in BTE hearing aids makes them the most flexible, adaptable, and powerful hearing instruments available for all levels of hearing loss. Easy adjustment with simple controls allows you to adjust program settings and volume levels to match your environment.
Mini BTE
Mini BTEs fit behind the ear just like BTE units but come with a smaller case and use ultra-thin tubing to discreetly route sound into the ear. The soft tip at the end of the tubing sits in the ear canal but doesn't occlude it, allowing for a more natural, open feeling as airflow and sound enter the ear naturally, while amplified sound enters through the tip. "Open fitting" works best for individuals with mild to moderate high-frequency losses.
Receiver-in-the Ear (RITE)
RITE hearing aids are modified BTE devices with a comfortable, open-fit design suited for nearly all types of hearing loss. The technology in RITE devices is housed in a hard plastic shell behind the ear, but the speaker of the instrument is incorporated into the ear tip instead of in the main body of the instrument. Similar to the Mini BTE, they are smaller and lighter weight but pack powerful technology to serve those with mild to severe hearing loss.
In-the-Ear (ITE)
ITE instruments place BTE and RITE technology inside a molded plastic shell that fits the contours of your outer ear canal. Full-shell in-the-ear technology produces powerful, clear sound for all degrees of treatable hearing loss and is well-suited to those who wear glasses or use an oxygen cannula. Ease of adjustment, larger batteries with a longer life, rechargeability, and device connectivity are among the advantages of ITE over smaller in-the-canal devices.
In-the-Canal (ITC)
Smaller versions of ITE devices, ITC hearing aids are custom-molded to fit further into the ear canal rather than the larger outer ear area. They provide the same benefits of ITE users who wear glasses, an oxygen cannula, or hats, but ITC devices allow you to be a bit more active while offering more wearing discretion. Individuals with mild to moderate hearing loss can benefit from this style, which includes the capacity to customize external controls to fit your needs.
Completely-In-The-Canal (CIC)
Going deeper still, CIC devices are molded to fit deeper into the ear canal than ITC devices and are inserted and removed using a tiny clear plastic post, which can be a challenger for those with fine-dexterity issues. Comfortable and discreet, CIC devices provide a snug fit ideal for activity-filled days with friends and family, reduce wind interference for more natural hearing and greater clarity, as well as powerful processing capabilities.
Invisible-In-the-Canal (IIC)
IIC instruments are custom molded to fit snugly near the second bend of the ear canal. These hearing aids are 100% invisible, digital, and fully programmable. They pack clarity and power into the tiniest of packages, allowing the greatest level of discretion and serving those with a very active lifestyle. Individuals with all but the most severe degrees of hearing loss qualify for this style of device.
Extended Wear Hearing Aids
Relatively new to the hearing aid market, extended wear hearing aids are similar to extended wear contacts. These IIC devices are implanted deep in the ear canal by your audiologist for a period of up to 120 days before they are removed and replaced. These devices appeal to highly active patients who want to avoid cleaning and maintenance, don't want to worry about taking them out to shower, or don't want them falling out during vigorous exercise.
Over The Counter (OTC)
These pioneering hearing-enhancing earbuds have been specifically engineered with advanced medical-grade technology, to help you focus on what you want to listen to, without just turning up the volume.
The innovative design uses 4 dedicated microphones to reduce background noise and improve speech clarity, so whether you're chatting with your partner in a busy café or catching up with friends over dinner, the sounds that matter will be crystal-clear.
A Hearing Assessment Is Critical To Choosing The Right Hearing Aid
The internet and the prevalence of hearing aid dispensers allow people to self-diagnose and self-treat with an OTC hearing device. However, the potential to cause severe damage to your hearing is high whenever you do this.
To choose a hearing instrument that will solve your hearing challenges rather than exacerbate them, it is critical to schedule a hearing assessment with a professional audiologist.
"*" indicates required fields
Hi everyone and welcome to an episode of the Flex Audiology Show. I'm Dr. Erica Person, coming to you today from our Harrison location. Today, we will talk about whether hearing loss is reversible and possible treatment options, as well as showcase a local restaurant...