Delivering Fully-Customized Local Hearing Care In Lawrenceburg and Harrison That You Actually Need (Without The Parts That You Don't)
The Trusted Doctor of Audiology That Dearborn and Hamilton Counties Turn to For All of Their Hearing Care Needs
What Are You Looking for Help With?
A PERSONAL MESSAGE FROM DR. ERICA PERSON
When you book a flight, you're offered many "extras" – from more baggage to more leg room to a car rental upon arrival.
In most instances, they are not needed.
Yet when it comes to hearing care, many people step into comprehensive "bundled" treatment plans and find themselves automatically paying for all the "extras" – many of which include appointments and services that most people never need/use.
Having helped over 1,000 people to achieve better hearing for over 19 years, and seeing all the different sides of the hearing care industry, I knew that there was a better and fairer way to deliver premium hearing care.
This was one of the key reasons behind launching FLEX Audiology in 2018 to deliver advanced hearing care the right way by delivering fully customized treatment plans to ensure that you only pay for what you need.
With each service plan being customized for your unique circumstances – it means that you're able to benefit from the experience of an advanced doctor of audiology without paying for needless "extras."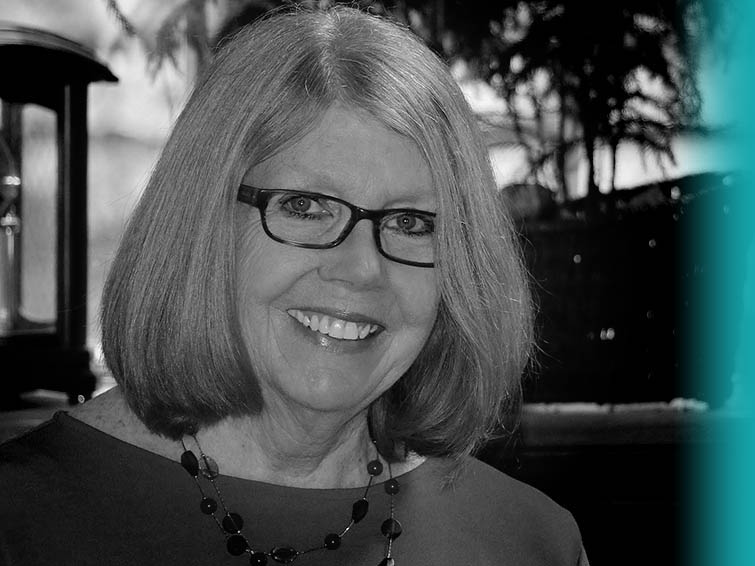 The brain needs clear signals to embed or consolidate new memories. If the signal is fuzzy, the brain decides that the signal is not clear enough to work with. So, the memory process does not happen. When the brain continues to be under this much stress it continues to lose neurons and synapsis (connections) that facilitate communication.
Your brain needs to work for you until the day you die. You have control over that – by treating your hearing loss. As an FYI – I wear a hearing aid. It is an easy fix that gives you so much back.
Since having my hearing aids fitted, I now feel included with my surroundings and able to hear the beautiful sounds around me.
– Patricia Faust, Gerontologist, specialist in brain aging and brain health.
Different Ways We Can Help
DIAGNOSTIC HEARING EVALUTATIONS
When Was Your Last Hearing Assessment?
Although we all regularly have our teeth checked, our eyes tested, and a yearly physical, hardly any of us regularly have our hearing checked.
Yet with hearing loss now impacting 1 in 8 of us, it's the second most common physical health condition in the US.
A hearing evaluation is quick, non-invasive, and you're able to learn the results right away. Yet by catching any potential hearing loss early, you're able to take smart preventive measures to maximize your long-term hearing health.
PRESCRIPTION HEARING AID TECHONOLOGY
Hearing Technology Uniquely Tailored For You
With over-the-counter hearing devices finally being approved, there has been a lot of confusion about the differences between the different types of hearing technology over recent times.
To help demystify the confusion, we're able to help you to choose the right level of technology based on your unique circumstances and hearing loss.
With access to all different manufacturers and levels of technology, you're able to benefit from an experienced team that can provide a custom solution for you.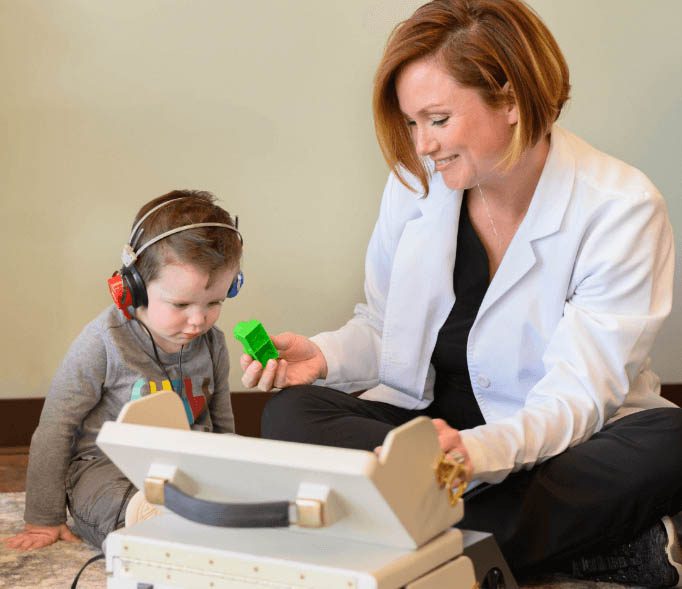 Pediatric Audiology In Lawrenceburg and Harrison
Being told your child needs a hearing test or that they've failed a hearing screening can be a scary event. Not too long ago, Dr. Person went through this very same thing with her then 18-month-old son.
At that time, there were no audiologists in Dearborn County that had pediatric hearing testing. Once she realized that she would have to drive an hour to get services, she decided to add pediatric audiology to her practice.
Flex Audiology now offers basic hearing testing for newborns through to those 18 years of age. If you are concerned about your child's hearing, then we're here to help.
They are very helpful.
I became aware of my hearing loss when I was a small child and wasn't sure what was going on. Everyone at Flex Audiology was very concerned and helpful with my hearing loss.
– Marshane Greathouse
I can hear a lot better.
Between music and machinery, I have also had trouble [hearing]. My biggest concern prior to my appointment at Flex Audiology was cost and service. Flex has the best of each – cost and service.
– Jim Stohr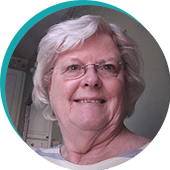 I was so amazed and my husband...
I first realized I had a hearing loss when my husband complained about the TV being too loud or having my friends repeating what they had said.
– Vicki Shroyer
With so many myths and misconceptions around treatment of hearing
loss, it can be very confusing to make the right decision.
That's why Dr. Person is available to help.
Simply complete this form and you will receive a callback between her
appointments for a friendly and no-obligation conversation to answer any
questions that you may have and she will offer her advice.
Remember, there's no such thing as a silly question when it comes to your
healthcare!
Don't want to wait? Call us at: (812) 532-3011
"*" indicates required fields
Hearing aids are a valuable tool for individuals with a hearing loss, helping to restore their ability to communicate and navigate their surroundings. However, due to the advanced technology incorporated into hearing aids, they can come at a high cost. When...