I've been waiting for the Jabra Enhance Plus release date for months, and now these hearing-enhanced earbuds are finally here!
Flex Audiology is a certified Jabra Enhance center, so my excitement with the news is high.
The release is creating a flurry of online coverage due to Jabra's high-tech, 3-in-1 wireless earbuds that include hearing aid technology. They are only the second big-name brand to enter the hearing care market, after Bose's release of their SoundControl product.
Last year, Jabra announced the development of the Enhance Plus as an answer to the need for a low-cost, simple hearing aid that could be supported by professional, audiological care, and they've certainly come through for my patients.
I expect this device will help shorten the current gap of ten years before seeking hearing help, helping some of the 28.8 million US adults who could benefit from using hearing aids.
So, Who Is The Jabra Enhance Plus For?
Jabra is an ideal product for someone not quite ready for prescription hearing aids. They do not look like traditional hearing aids and are perfect for those with mild-moderate perceived hearing loss.
The Jabra offers a low-cost entry point for someone looking to enhance their hearing in certain situations where they just need a little amplification.
This product helps break the stereotype that hearing devices should look and feel a certain way. Because it's being offered through professional providers, the end user doesn't have to go it alone or try to figure out the best product when faced with hundreds of online options.
Jabra works well for people who don't want traditional hearing help 100% of the time. The person can pop them in when friends or family visit, while watching TV, or when they go out to the movies or restaurants. They get to choose when to wear them and benefit from them.
Are There Limitations To Self-Fitting These Hearing Aids?
As of today, the Jabra Enhance Plus is only approved to be purchased through a licensed hearing care professional, but they have already gained FDA approval as a self-fit hearing aid and can be sold directly to consumers once the FDA regulations come into effect.
Self-fitting is just that! You connect the earbuds to the free Jabra phone app, take a short hearing screening, and then the Jabra app allows for minor adjustments that you can do at home by yourself.
But don't worry, I'm here to help in case you have any questions.
There are four main limitations of the Jabra Enhance Plus product that come to mind.
First: The Jabra comes with three convenient ear canal tips.  They will fit most users; however, you might find that your ear canal is either too small or too large for any of the available sizes.
Second: The Jabra is designed for mild to moderate hearing losses, so a person might not get enough benefit if they truly have a moderate to severe hearing loss.
Third: The Jabra does not have a built-in tinnitus management system. If you have ringing in the ears, you may want to consider upgrading to a prescription hearing aid device.
Lastly: The Jabra has a 10-hour rechargeable battery life, which is wonderful for occasional users.  However, if you find yourself wearing the Jabra Enhance Plus all day long as well as using it to stream calls or play music, schedule in some recharge time.
The Jabra Enhance Plus is good for someone who doesn't want to be seen with a traditional hearing aid over their ear.  Because of its more occlusive design, this device is great for listening to music or podcasts as well as for phone usage.
At only $799, the Jabra Enhance Plus price point allows this device to be more affordable for a larger group of people and allows the consumer to decide if they want professional help or guidance.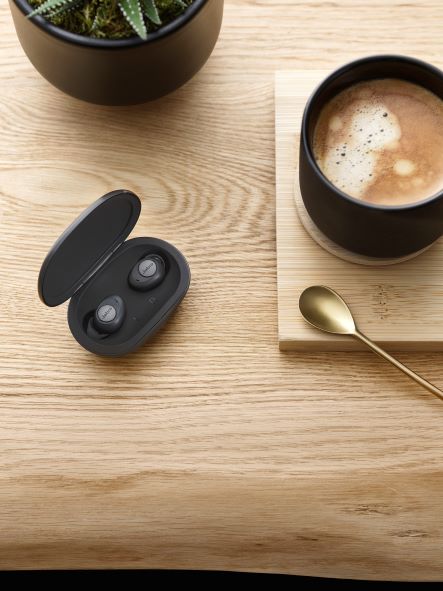 I love the Enhance Plus features for fine-tuning sound automatically.
It features an analyzer for more natural sound quality, background noise reduction, digital feedback suppression, and an inbuilt directional mic, so you can focus on what's important.
I would encourage anyone who is not ready for prescription hearing aids to try out the new Jabra Enhance Plus.
Pop them in while visiting with family, during church, or while out at a restaurant to significantly increase the quality of your conversations.
To truly know how much hearing help you need, book a hearing assessment with us first.
You might find you don't need a hearing device at all.